BAI Banking Strategies Executive Report
The Power of Data: How Banks and Credit Unions Can Put It to Work
July 2022
Download Now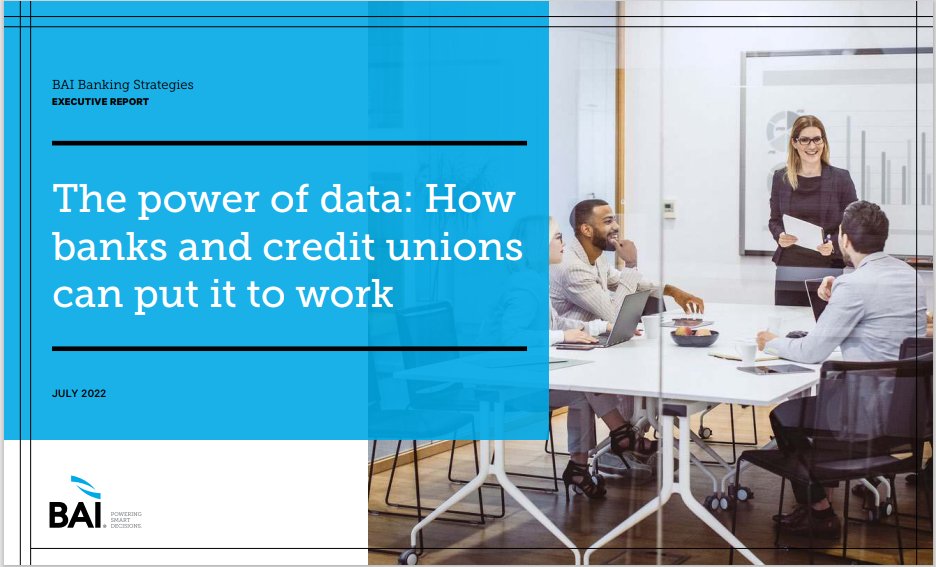 Are you using data effectively?
Banks and credit unions are awash in data. The trick is learning how to put that data to work for your institution.
This BAI Executive Report shares actionable insights on how financial services organizations can use data to create strong relationships and enhance other business opportunities.