Learn why FinTechs are winning, and why FinTechs are winning now!
Building the Digital Bank: A Roadmap to Modern Infrastructure for Regional & Community Banks
Download Now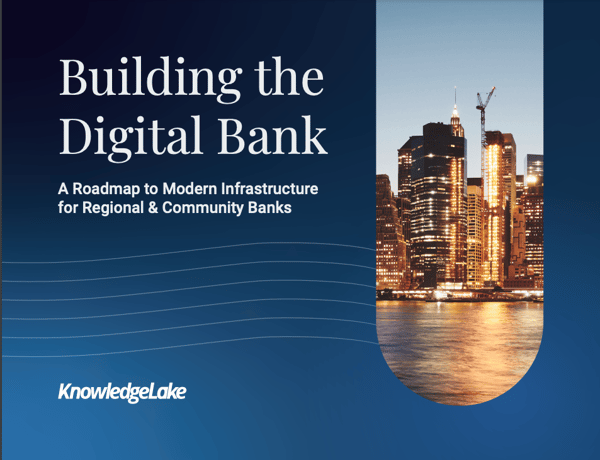 The capabilities that digital start-ups have brought to banking services not only get the job done when it comes to payments, lending, and investing –these services delight customers with ease of use, simplicity, and speed.
Emerging FinTech companies have built new services and offerings with customer experience at the forefront. These companies think more like software vendors than financial institutions and are carving into the profits and the very substance of what regional and community banks have done for generations.
These financial disruptors have none of the history, infrastructure, and trust of regional and community banks. But equally, they do not have the burden of legacy technology.
➡️ How can established financial institutions compete with these upstarts when they do not have the luxury of a bank technology and product canvas?
➡️ How can a regional or community bank with little to no research and development budget hope to beat a venture capital-backed disruptor from Silicon Valley to NYC?
It will not be easy, but the good news is that it is possible!
So, come with us on the journey as we define the roadmap to build a digital bank!